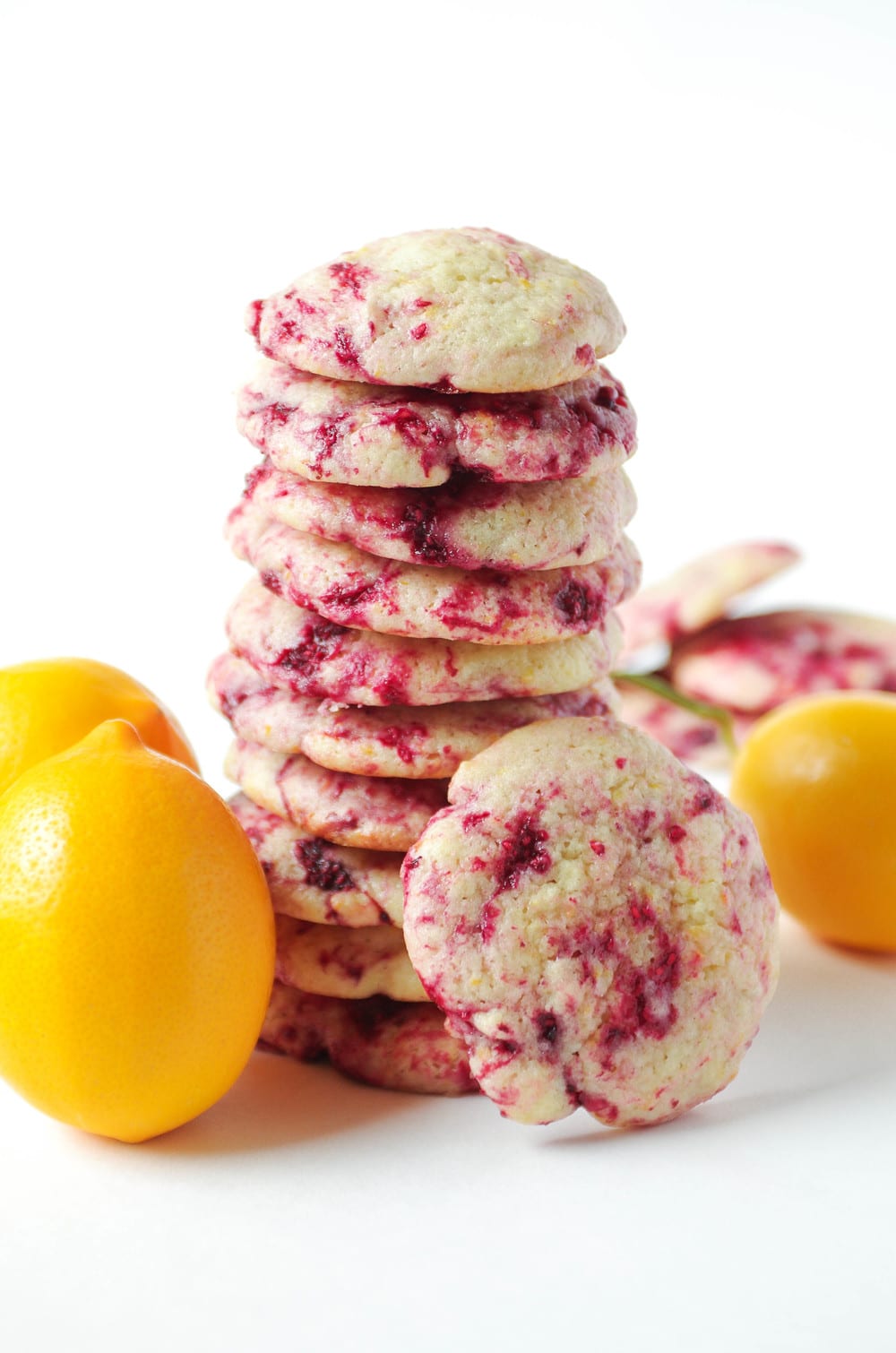 After a very long morning, my toddler is fast asleep in his crib upstairs. Instead of mopping the floors or folding the 4 loads of laundry sitting in the hallway, I am kicking up my feet, binge watching "The Affair" (SO GOOD) and saying Hi to you guys.
Hi, guys.
This morning I broke our routine which always spells disaster in the world of little people.  Rather than eat breakfast, go to the gym, come home and eat lunch, read/play/watch TV (sometimes) and then have nap time, we took our time waking up (Daddy was away last night), went to the market and Homegoods, started baking cheesecake bites, ate lunch and then had nap time. Usually I prefer going to the gym in the morning (and clearly so does my child), but today we're meeting our friends for pilates in the afternoon.
You guys, the tantrums! Chair throwing, hitting (which are more like little tap, tap, taps and is actually quite cute), and the SCREAMING! Ironically, just this morning, while we were at Trader Joe's, the lady checking us out commented, "aww, he has such a sweet quiet voice". HA!
I contemplated going to the gym just for the daycare, but was too tired to wrangle him back in the car seat.
I consider myself a VERY patient person and almost never yell (unless it's to stop him from hurting himself. like when he gets into the drawer with the butter knives and forks). He tested me today.
I've tried talking with him and sympathizing with his feelings. Nope.
I've tried hugs and cuddles. Nope.
I've tried time-outs. Nope.
I've tried humility topped with explaining how it makes ME sad and how it hurts ME. Nope.
My sweet sweet boy just does not listen to me.
Bring Nana or Daddy around, though, and that's a completely different story.
On a much cheerier note, today I have COOKIES. And not just any cookies, Lemon Raspberry Cookies.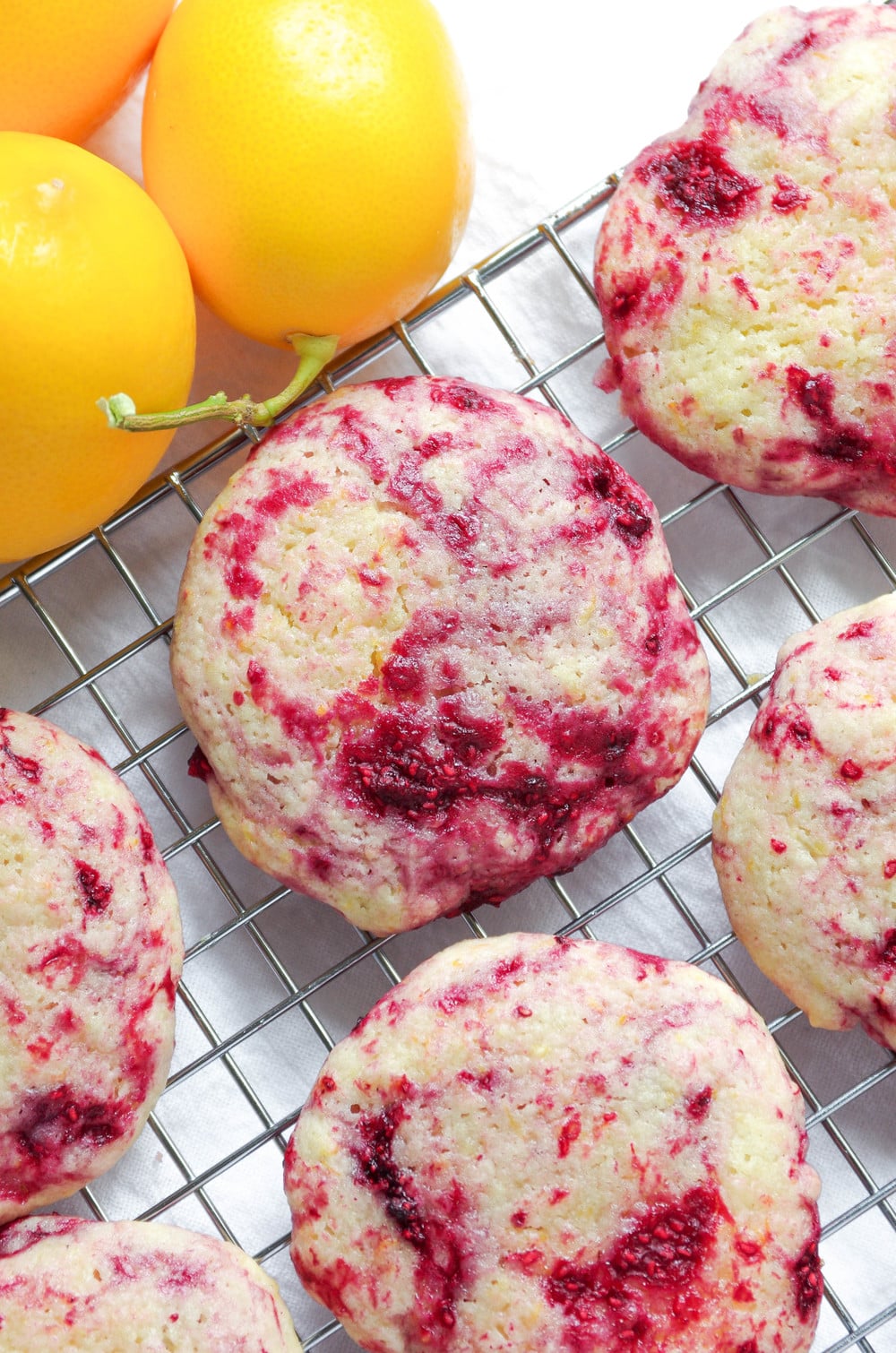 Prepare yourself for soft, chewy delicious lemony goodness with tart raspberries to boot.
Something about these cookies make me want to dance, or sing, or run through a field of flowers.
The sweet buttery cookie feels light and fresh from the zing of fresh lemon zest and juice (this must be where the urge to dance comes from). And the raspberries give a tart fruity taste, complementing the lemon rather than overpowering it (and this must be where the singing and flowers come from).
No matter how you interpret these cookies, they're sure to be a BIG hit.
They have become one of the husband's new favorites and my friend AND her husband (who is VERY picky) loved them.
They work best as drop cookies, so don't try to roll them into balls. The batter is far too stick and it won't work. Trust me. Also, add your frozen raspberries at the very end when everything else is prepared and ready for baking (your baking sheet, oven temperature, etc). Finally, try not to over mix the berries into your batter.  They will taste great, but will not look as pretty.
These make a fun VALENTINE'S DAY treat, too! hint hint 🙂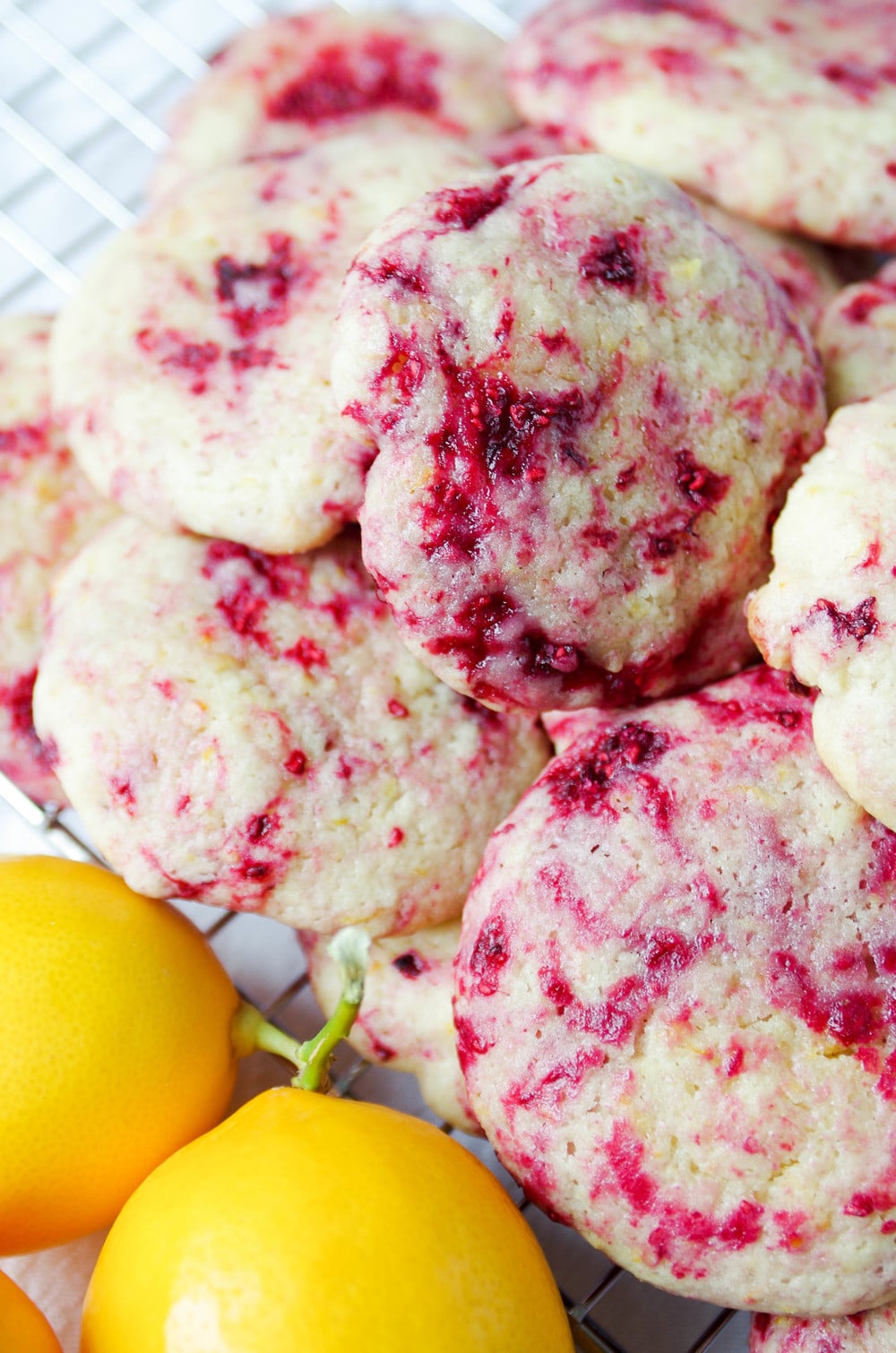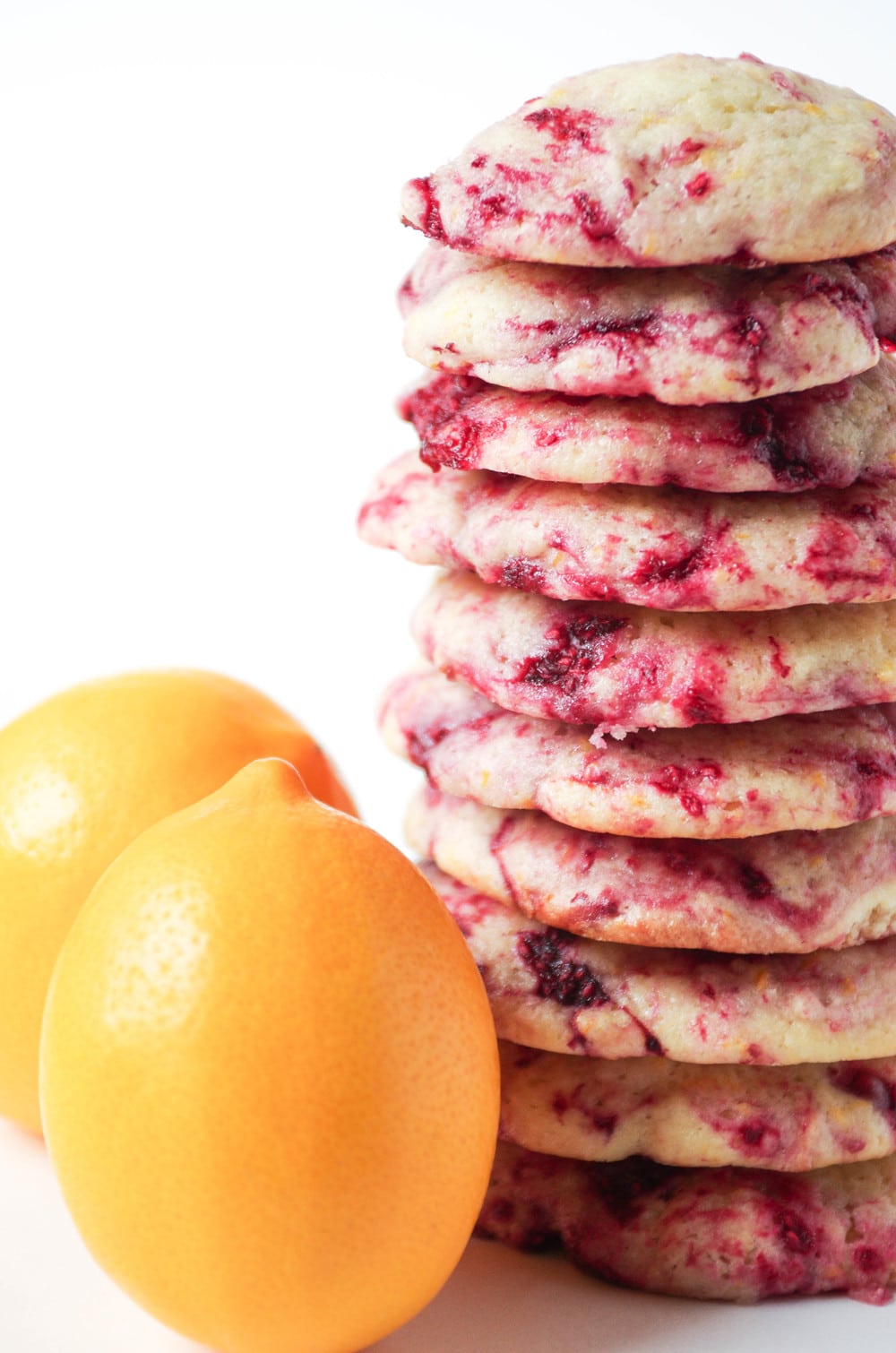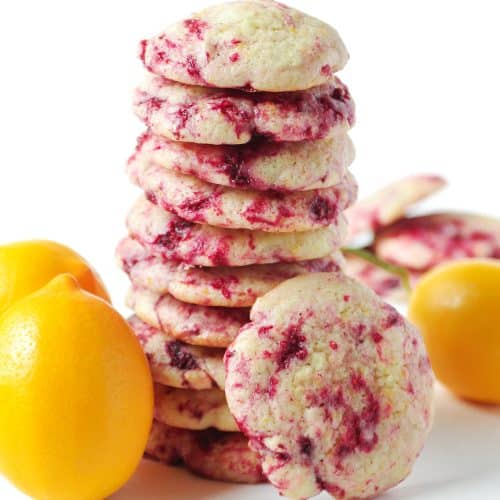 Raspberry Lemon Cookies
Ingredients
1/2

cup

butter

softened

1

cup

granulated sugar

1/2

teaspoon

vanilla extract

1

large egg

at room temperature

1/4

teaspoon

salt

1

lemon zested

1

lemon juiced

1/4

teaspoon

baking powder

1/4

teaspoon

baking soda

1.5

cups

all-purpose flour

1

cup

frozen raspberries
Instructions
Preheat oven to 350 degrees F. Line 2 cookie sheets with parchment paper and set aside.

In the bowl of a stand mixer, cream together the butter and sugar on medium power until light and fluffy (approximately 3 minutes). On low, add the vanilla extract, egg, lemon zest, and lemon juice to the bowl and mix well. Scrape down the sides of the bowl when needed.

In a separate bowl, sift together the baking powder, baking soda and flour.

With the mixer on low, slowly add the dry ingredients to the bowl and mix until just combined. Use a rubber spatula or wood spoon and mix in the frozen raspberries (do not overmix!)

Using a cookie scoop, drop the dough onto the prepared cookie sheet (approximately 1 heaping tablespoon). The dough is extremely sticky so it is much more difficult, messy and time consuming to use a spoon, so use a scooper if you have one 🙂 Bake for approximately 14-16 minutes or until they are no longer shiny on the top and just starting to brown around the edges.

Allow the cookies to cool on the baking sheet for 10 minutes before moving to a wire rack to cool completely.
Recipe Notes
TIP: While the first sheet of cookies are baking, place the second half of cookie dough in the fridge to prevent the raspberries from thawing completely.
Nutrition Facts
Raspberry Lemon Cookies
Amount Per Serving
Calories 133
Calories from Fat 45
% Daily Value*
Total Fat 5g 8%
Cholesterol 22mg 7%
Sodium 96mg 4%
Potassium 30mg 1%
Total Carbohydrates 20g 7%
Protein 1g 2%
* Percent Daily Values are based on a 2000 calorie diet.
Enjoy!
Adapted by recipe at Bake. Eat. Repeat.