During my trip to Munich, I made a little visit to the Hofbrauhaus…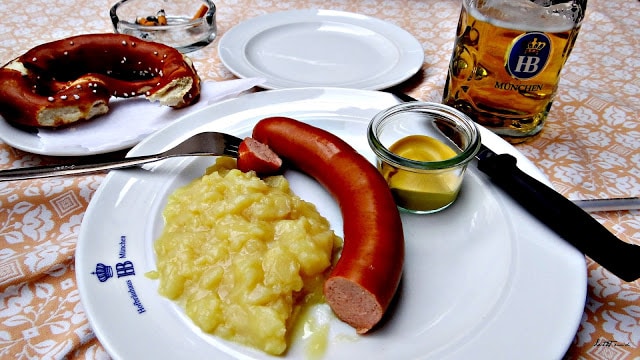 Hofbrauhaus is famous for their delicious beer,
lively beer hall,
and german food.
Of course, I had to make a visit.I enjoyed a pretzel, beer and very large sausage.
It was gooood.
(and, in case you're wondering- I am not a vegetarian while living in Germany. I would miss out on too much)
The next time I return, however,
I will go with more people than just myself,
maybe have more than one beer and join the party!
The beer is delicious.
The food, on the other hand, left me wanting more…
in my opinion, it was not worth the price.
But, if you're ever in Munich, make a visit,
and at least sip on a beer or two.