Since we had walked the majority of the ascent the previous afternoon,
day 8 of our trek was, in comparison, fairly easy.
It only took us a few hours of hiking,
following the river on the valley floor,
to reach the city of Manang.Compared to the other little villages we had passed through,
Manang was huge.
There were at least a dozen teahouse hotel options,
little shops,
and, my favorite part-
German bakeries.
After a week of trekking,
it was nice to see some new faces,
and more of them.
The main highlight of Manang?
it was in this little part of the world that the fiance asked me to be his wife.
It was the perfect proposal.
post to come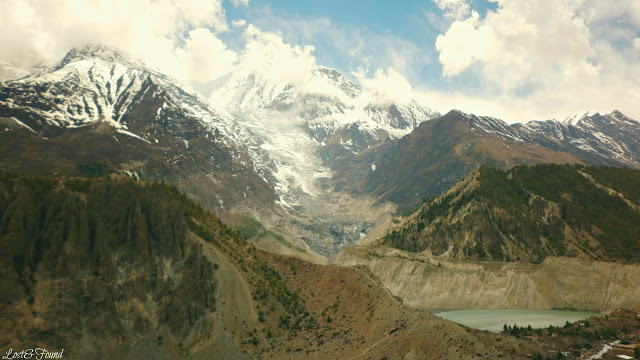 Remember the road I mentioned they were building?
well, it will take tourists up to Manang,
and completely ruin this trek forever.
I'm am so thankful I was able to see it before man destroys it completely.