Ahhh, Venice.
This was the final stop on Kerrie and my Italian adventure, and boy oh boy did we save the best for last. Although this was several years ago, I clearly remember stepping off the train, swinging my waaayyy over-packed backpack over my shoulders and slowly making my way through the busy Venezia Santa Lucia Train Station. I had no idea the feast my eyes were in for that afternoon.
See, at this time in my travels I was quite taken with windows and doors. All the colors, shapes, sizes, details… I couldn't get enough.
And, you guys, Venice was window and door paradise. I walked away with more than 800 photos from the less than 36 hours Kerrie and I spent in this beautiful city, and most of them were of portals to buildings.
Because we could not remove our camera from our face, it took Kerrie and me more than two hours to walk from the train station to our little hotel room. Reflecting back on this exact moment, we must have looked ridiculous, like kids in a candy store- ear to ear smiles, tripping over stairs and bumping into people with our huge oversized camping backpacks (ok, that was just me, Kerrie packed like a normal person).
Kerrie and I finally stopped, took a breath and admitted to each other that we needed to find our hotel, shower and get some real Italian pizza.
and wine.
Kerrie and I did finally find our hotel after many many more wrong turns and stops for directions from anyone who looked like they knew where they were going (bonus if they spoke English).
Crazy to think that just one year earlier I was traveling through Asia living on less than $30 a day; fast forward one year and there I was wandering the streets of Venice, ITALY with my new English friend, forking over 100 Euro for a shared place to sleep…for one night.
Not to get all mushy on you guys, but, seriously, life is just so weird and twisted and amazing. I mean, I went to college to (hopefully) one day become a pharmacist and make lots of money. Never in a million zillion years did I think I would travel to Central America, throughout Southeast Asia and LIVE/travel in Europe in my whole life, let alone before the age of 25.
In other words, I got so lucky. I am so thankful for my degree in bio, but am equally thankful for the many rejection letters from Pharmacy schools. It's not where I belonged.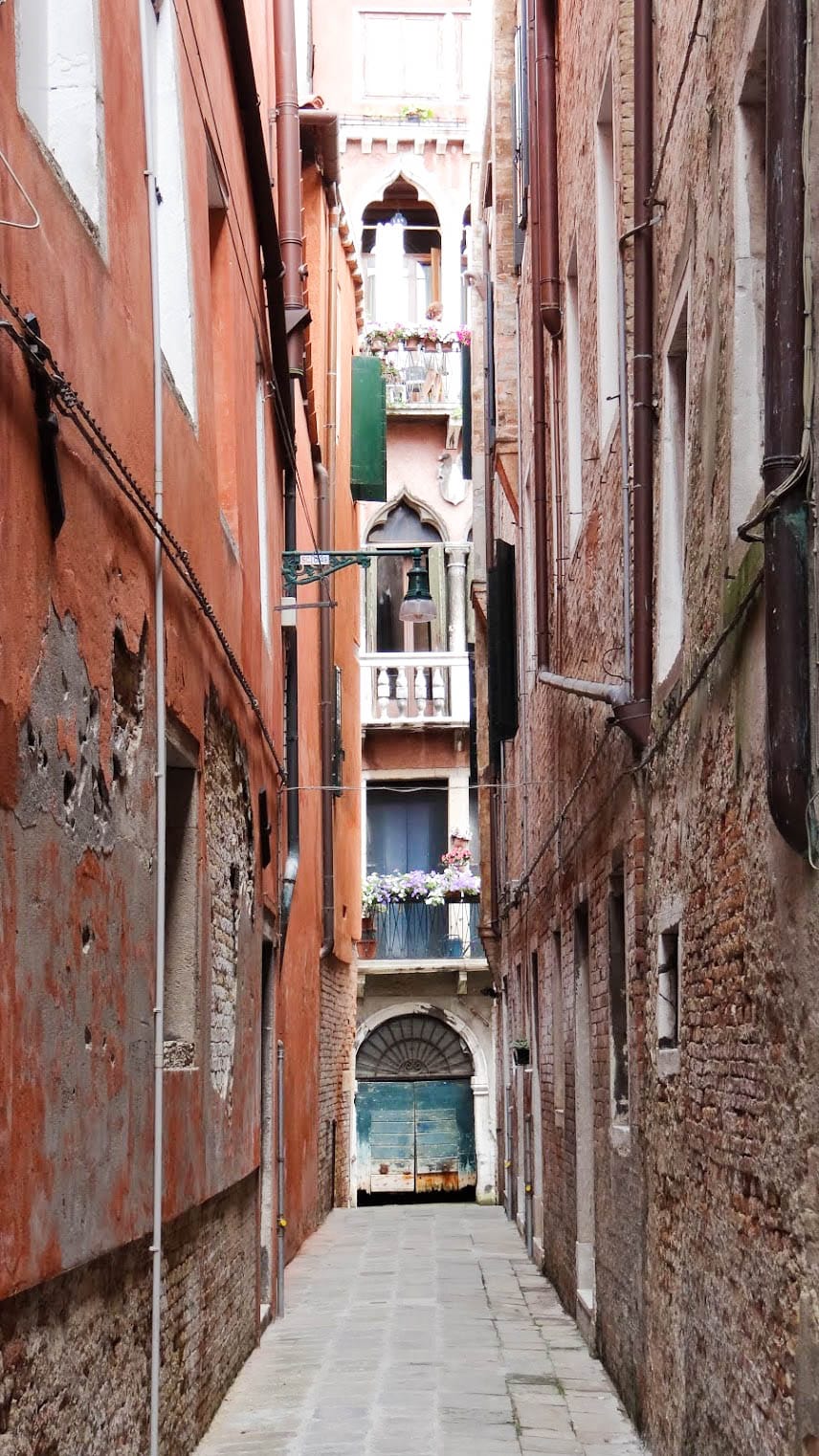 After we had our showers, Kerrie and I set out for wine and dinner. We found a little shop that sold all sorts of wine, purchased a bottle and asked the shop owner for a couple plastic cups to take with us to-go.
Now, I should add that I have no idea if drinking wine out of tiny clear plastic cups in public is legal. So before you try to pick up a bottle of booze and get drunk in the streets of Venice, I recommend looking up the laws first.
With our bottle of wine gone and the tiny little wine shop closed for the day, Kerrie and I set off in search of the perfect pizza place.
You guys, this is impossible. It's Italy, any and every pizza is going to taste incredible compared to 99% of the pizza restaurants anywhere else in the world. But very drunk Kerrie and me (wait, we were drunk?) spent at least an hour wandering the streets searching for the impossible.
As is expected when you drink a wee bit too much, the rest of the night is a blur. That is except for one thing, the pizza. It was so good that I ate my entire pizza AND half of Kerrie's.
Being the party animals that we were, Kerrie and I paid our bill and headed straight for our hotel (I think it was 9pm). Along the way we argued about the proper name of one delightful squash, is it zucchini or courgette?
(ahem, zucchini)
Kerrie and I dragged ourselves out of bed by 1030am the following morning and prepared ourselves for a very long 24 hours ahead of us.
FIrst things first, breakfast.
What do you eat for breakfast when you are in Italy? pizza. and then gelato. and then gelato again.
With bellies full and headaches fading (slowly) we spent the rest of the day getting as lost as possible in the alleyways of Venice. Unless you only have a couple hours to spend here, I highly recommend putting away your map and just wandering.
So we wandered until our overnight train departed at 10pm that evening and 8 hours later we were back in Munich.
With our Italian adventure over, I can honestly say it was one of the best weeks I have ever had. So many great memories and even more amazing laughs.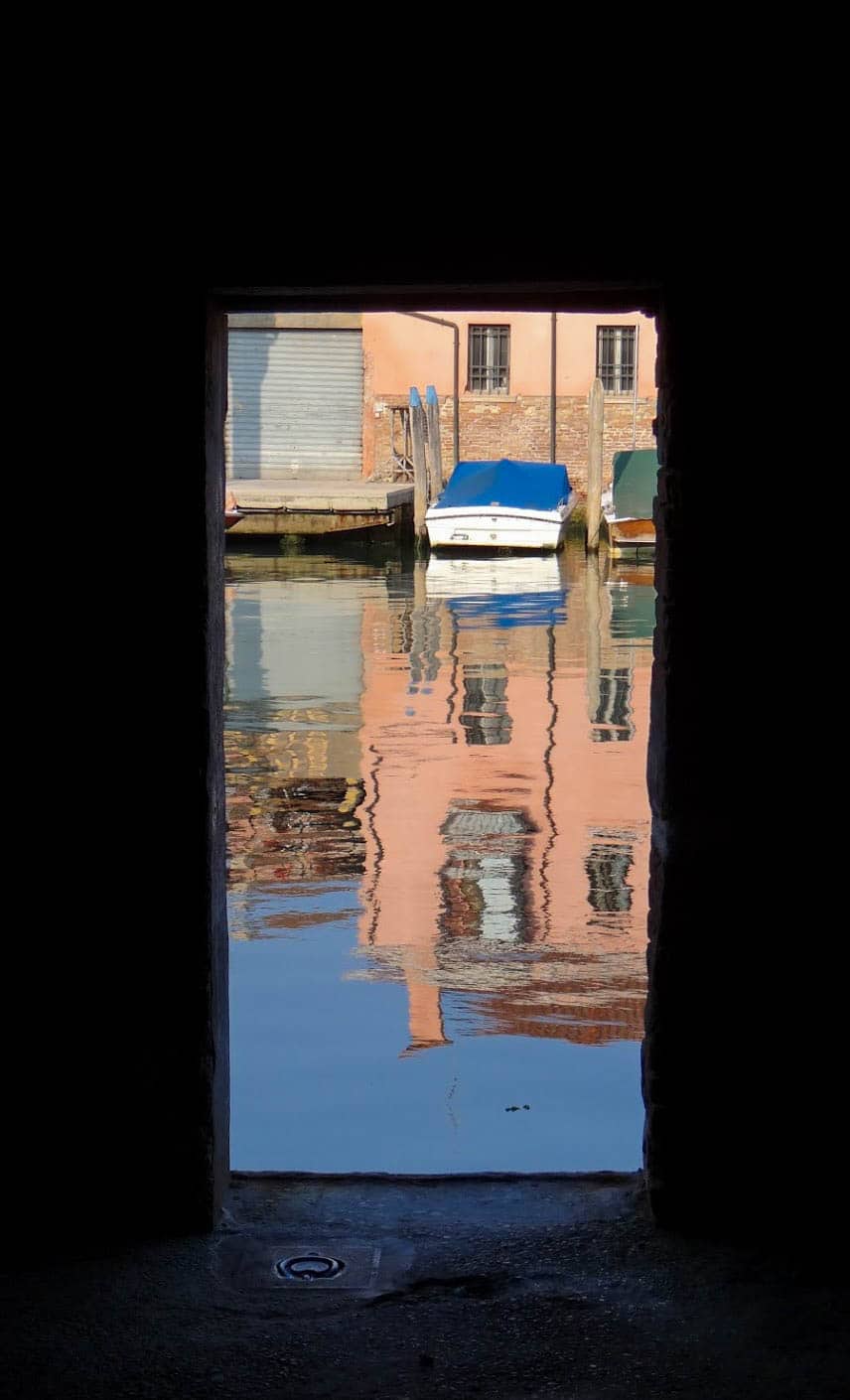 THE Pizza…