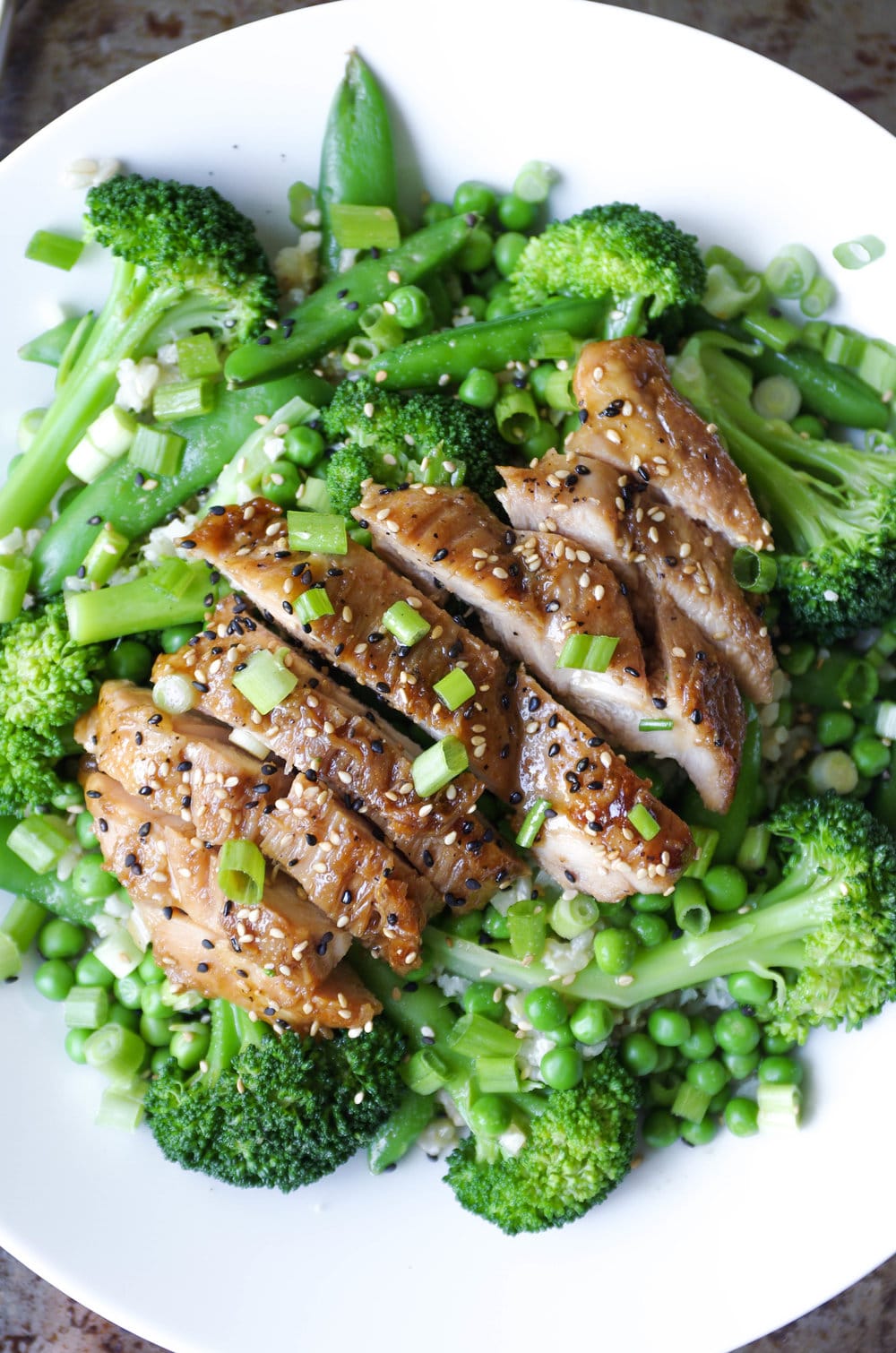 Despite my best attempts at good oral hygiene, I do not have the best luck when it comes to my teeth. I have been warned in past years that my over-enthusiastic brushing pressure may one day lead to problems, but I guess I didn't really take them seriously because where was I this evening? In the dentists chair, getting my over-brushed gums filled because I brushed straight to the nerve or root (or whatever gum anatomy that part is). You guys, I forgot how horrible the dentist is. I mean, I have an awesome dentist, but the needles and the scraping and the…drill. Let's just say I will be paying more attention to how I brush my teeth from now on (rather than click around on my phone with one hand and brush with the other).
As you may have guessed, this dinner was not from tonight. Apparently my super sensitive teeth and "high metabolism" meant several shots of whatever they needed to use to numb my mouth. By the end, the entire right side of my mouth, nose, cheek and straight up to my eyelid was numb. It's 9pm and I was finally able to slurp up some pre-made soup. The soup was good, but this Chicken (with homemade) Teriyaki was so much better.
There are so many wonderful things about this Chicken Teriyaki Broccoli Salad and even more ways to make it your own.
I used boneless skinless chicken thighs because I knew I was going to go heavy on the veggies. My husband is very vocal about his preference for chicken thighs, and with all the veggies, I knew the chicken would make him extra happy. Breasts would taste just as great.
For the salad I blanched broccoli florets, sugar snap peas (my fav!) and regular peas- this leaves them cooked, but not soggy and without the raw taste of uncooked veggies. I steamed some cauliflower rice, mixed it up with regular rice and built my bowl on top of a bed of cabbage. BUT, if you hate cabbage or cauliflower rice, swap it out and mix with some noodles instead.
Don't forget the broccoli and sugar snap peas, though, those are keepers 🙂
Anyway, please excuse me while I go eat a giant bowl of ice cream. I may not have worked out today, but my face is numb, so I win!
If you love this Chicken Teriyaki Broccoli Salad, you may also enjoy-
Apple Butter Roasted Chicken with Potatoes
Easy Sheet Pan Sumac Chicken with Roasted Vegetables
Easy Chicken Gyros with Tzatziki Sauce
Homemade Chicken Teriyaki Broccoli Salad
Ditch the never-ending days of takeout for your very own, even better version with this Homemade Chicken Teriyaki Broccoli Salad Bowls. Made with homemade teriyaki sauce and fresh vegetables, this will become an instant favorite for anyone looking to eat healthy without compromising flavor.
Print Recipe
Pin Recipe
Rate Recipe
Ingredients
Terikaki Sauce:
1

tablespoon

fresh ginger

-

minced (or grated on a microplane)

4

cloves

garlic

-

minced

1/2

cup

soy sauce

1/3

cup

brown sugar

2

tablespoons

rice wine vinegar

1/4

cup

water

1

teaspoon

corn starch
For the Chicken:
2

pounds

boneless skinless chicken thighs

salt + pepper

-

to taste

2

teaspoons

olive oil
For the Teriyaki Dressing:
For the Salad:
1

cup

green peas

12

ounces

fresh broccoli florets

10

ounces

sugar snap peas

1

head nappa cabbage

-

shredded

1/2

cup

green onions

-

chopped

Sesame seeds -

for garnish
Instructions
In the bowl of a blender blend together the ginger, garlic, soy sauce, brown sugar, rice vinegar, water and corn starch. Process until fully combined and creamy. Reserve 3 tablespoons of the sauce in the blender; meanwhile transfer remaining sauce to a small bowl and set aside.

Bring a large pot of water to a boil over high heat (this usually takes a while. The water should be boiling by the time the dressing has been made).

Heat a large skillet over medium high heat. When the skillet is hot add the oil and then carefully add the chicken thighs. Sprinkle with salt and pepper. Cook the chicken on each side for approximately 4-6 minutes, or until each side is nicely golden brown and chicken is nearly cooked. Add the bowl of sauce to the skillet and reduce heat to medium low, cooking until chicken is cooked through. Remove from heat and set aside to rest.

Prepare the teriyaki dressing- in the same blender that contains the leftover 3 tablespoons of teriyaki sauce, add the sesame oil, chili, honey, rice vinegar and water. Taste and add any additions necessary. Set aside.

By now the large pot of water should be boiling- blanch the green peas, broccoli florets and sugar snap peas in the water for 2-3 minutes, or just until they start to soften (you don't want them to get too cooked and mushy). When ready, carefully drain the boiling water and rinse with cold water for 1-2 minutes to slow down further cooking.

In a large bowl toss together the blanched veggies, chopped cabbage, green onion and teriyaki dressing. Slice the cooked chicken into small strips and add to the salad. Serve with steamed rice or cauliflower rice. Garnish with sesame seeds.
Nutrition
Calories:
580
kcal
|
Carbohydrates:
54
g
|
Protein:
57
g
|
Fat:
15
g
|
Saturated Fat:
3
g
|
Cholesterol:
215
mg
|
Sodium:
2422
mg
|
Potassium:
1603
mg
|
Fiber:
12
g
|
Sugar:
34
g
|
Vitamin A:
1980
IU
|
Vitamin C:
219.6
mg
|
Calcium:
230
mg
|
Iron:
6.8
mg
(Nutrition information provided is an estimate and will vary based on cooking methods and specific brands of ingredients used.)
Did you Make this Recipe? Tag it Today!
Tag @theforkedspoon and hashtag it #theforkedspoon and please leave your star rating in the comment section below.